We've been watching the Olympics all weekend. If you're following me on
Twitter
, you already know that all too well. Sorry for the excessive tweets! A fellow WKU alum (Jason and I are both graduates) swam for Team USA in the women's 100 meter butterfly. We've been cheering on Claire Donahue all weekend! She ended up being 7th overall in the women's 100m fly finals. Dana Vollmer from Team USA took home the gold and broke a world record! Proud of both ladies for all of their hard work and for representing our country so well!
Now, onto the link up with
Neely
and
Ashley
!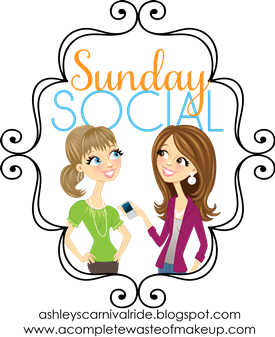 1. What is your dream job?
My dream job would have to be an author. I have always been passionate about writing fiction, but it's not really a career you can depend on. I would love, love, love to be published and see something I wrote in a bookstore.
If I could write on a pink typewriter, even better.
2. If you had just won the lottery and didn't need to work for money, what would you do with your time?
First, I would pay off my student loans and car. Then I would spend some time with Jason custom designing an incredible house and filling it with pretty much any and everything we've ever wanted. As far as working - this would be where I would embrace writing and finally try to put something down that I could send out to publishers.


3. When you were a kid, what did you want to be when you grew up?
I wanted to be a writer and a nurse in elementary school. I used to write silly stories in my school notebooks that went on for 3-4 pages and I was so impressed with myself! Then I wanted to be a lawyer in middle school. Then I got really indecisive and wanted to be a doctor in high school, then a journalist, then a music video producer, and a then back to writer. In college I wanted to work in television (shows, not news) or film. By the time I graduated I didn't know what I wanted to do.
Relevant.
4. What piece career advice would you give to someone just starting out in your field?
Hmm, well I'm currently a feature writer for an online fashion retailer so there's not much advice to be given honestly. Maybe ask for a higher salary when you start out? lol
5. Biggest pet peeves either in life, blogging, or at work?
In life,
being interrupted
is a huge one. It makes me want to put my fist through a wall. For blogging: I cannot stand
when bloggers beg for followers
, but then don't even return the favor of following back or even visiting anyone else's page. At work: Ugh, I cannot deal with
people constantly talking bad about themselves in an effort to get people to compliment them
, which is an almost daily occurrence in my office. I also cannot stand
someone cramming themselves into a size smaller than what they should actually be wearing just to brag about numbers
. Wear the size that flatters you, not the smaller number. And also, when anyone uses the
Comic Sans MS
font.
Bad grammar and spelling
. (The I not being capitalized in the someecard below is killing me.)
6. Biggest fears?
My biggest fears are probably something bad happening to the people I care about. I can't think of anything scarier or worse than that.
Are you linking up?