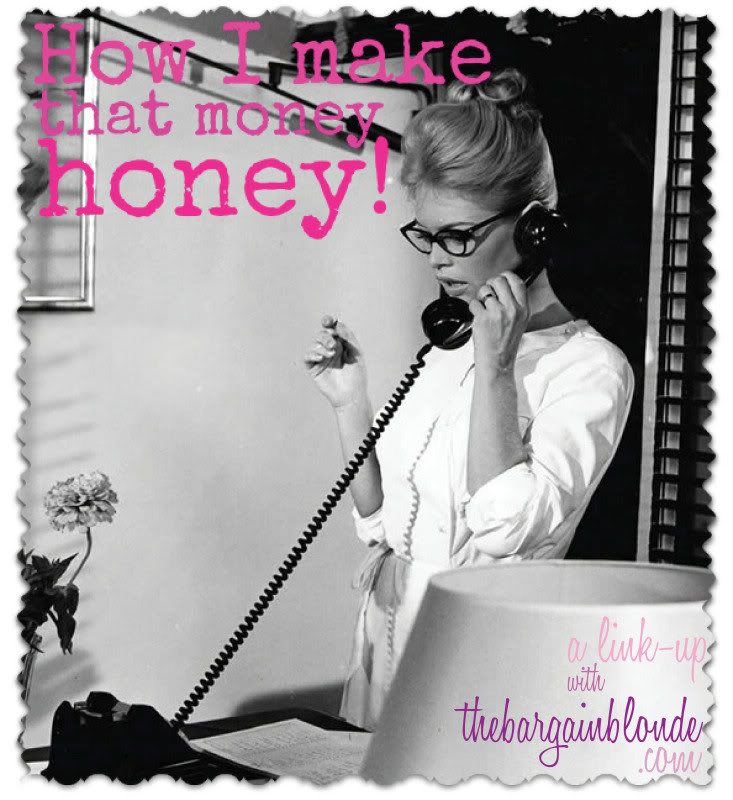 I love the idea of learning more about what people do outside of blogging! If I'm going to creep other bloggers and read about their jobs, it's only fair that I participate, right?
I'll also let you guys in on a little about Jason's job. He's got a really awesome title, Marketing/PR Coordinator. This translates to: marketing and public relations slave who does a little of everything with a primary focus on producing a multitude of graphic design work for a branch of a major health care organization on-site. He's the only one doing his job and he's great at it, especially when you consider the scope of things he does, which his title doesn't even begin to cover. Seriously, he should be leading a team at this point and he's doing everything solo. I don't even know how he does it.
We both attended
Western Kentucky University
, nestled in south central Bowling Green, Kentucky, which played a major role in both of our career paths. I am a 2009 graduate, J is a 2008 graduate.
A night time shot of campus from the top of the housing parking structure.
He has degrees in both acting and advertising/graphic design (the latter being his focus when it came to getting a job after school) and I have a degree in broadcast television production/film in which I focused on writing. Why is WKU relevant to all this? WKU hosts the
School of Journalism and Broadcasting
, a nationally prominent program as well as
Imagewest
, a full-service student run advertising and PR agency. We both lived in the Mass Media and Technology building, which hosted these programs, during our academic careers. (Funny how many times we probably crossed paths without even knowing it.)
This is the back of MMTH. There isn't a great picture of the front, it faces a street, but this picture also shows you just how gorgeous our campus was! I absolutely love, love, love where I went to college!
After graduating I went on to do the one thing I always protested in my television classes: working in local news. When I look back on that time now, I encourage anyone going to school for television to work in local news at least once. Every teacher I ever had told me it would happen, if only for a short time, and without that experience I truly wouldn't be where I am today. The 24/7 operations make your schedule hell, your life hectic, and you want to tear your hair out sometimes but there is a sense of team work and community in television that just doesn't compare to other jobs.
Master control
So, how did that get me where I am? Well, I was working in master control operations and was soon offered the chance to work with the news team on the website. I really didn't want to, but I had worked at the station such a short time I was not yet an asset to the master control team. (Working in television is hard. There is a ton to learn and no room for error.) The longer I did it, the more the role expanded. I was the lead internet news producer, training a co-worker to do the job when I couldn't be there at nights and on weekends toward the end. (Woohoo day shift everyone! A huge deal in television, true story.) When Jason and I decided to live together that meant me moving an hour away and getting a new job. I didn't even know where to begin, but I did know that working with online content was going to be a big help to my resume.
I applied to the company I work for now, an online discount fashion retailer, for the position of feature writer. What's that? Well, let me tell ya... It's not copy writing, which is what most people think, oh how I wish it was. I am so much more marketing geared, but alas, my job is about the details. You start online shopping and you want to know the exact color or measurements of that pretty Prada bag? I write those. The materials that pair of Jimmy Choo's is made of? I write that too. I also play a big part in day-to-day organization and coordination with our photo studio counterparts. So, I'm a little bit event coordinator and producer too. I work with brands like FENDI, Gucci, Stella McCartney, Cole Haan, Marc Jacobs, Prada, Proenza, Giuseppe Zanotti, Hermes, Louis Vuitton, Chanel, and so many more on a daily basis.
This is what my desk looks like most days. Today, I have a pile of FENDI to my right.
I feel like my job is taunting me...
every
single
day.
I've been at this for two years now, and while we do not have the option to really move up in our department yet - all that should be changing at the end of the year and I can't wait! I don't want to leave the company or anything, but I am ready to take on a new set of challenges and more responsibility. Ideally I would like to be in copy writing or social media marketing, but jobs like that are so few and far between around here. Hopefully this expansion will lead to some new opportunities and I'll have a completely new way to "make my money" one of these days!